The Harvard Law School Association of Los Angeles &
the Harvard Club of Southern California
invite you to join us for
A reception, reading, and book signing with HLS alum Greyson Bryan
Wednesday, December 7, 2016

6:00 p.m. - 7:30 p.m.
Light refreshments will be served.
Please join us for Greyson Bryan, '76, author of BIG: Beginnings, in conversation with Los Angeles Superior Court Judge Virginia Keeny, '83.
Greyson Bryan is an international lawyer who earned his J.D. cum laude from Harvard Law School, was awarded a Sheldon Travelling Fellowship, and thereafter served on the faculty at Harvard Law School. A longtime LA resident, BIG: Beginnings is his first novel and the first novel in the BIG series. To learn more about Greyson and to read more about BIG: Beginnings, visit Greyson's website. Please read a recent interview in the LA Review of Books here.
International business espionage meets high-stakes family drama in this global thriller.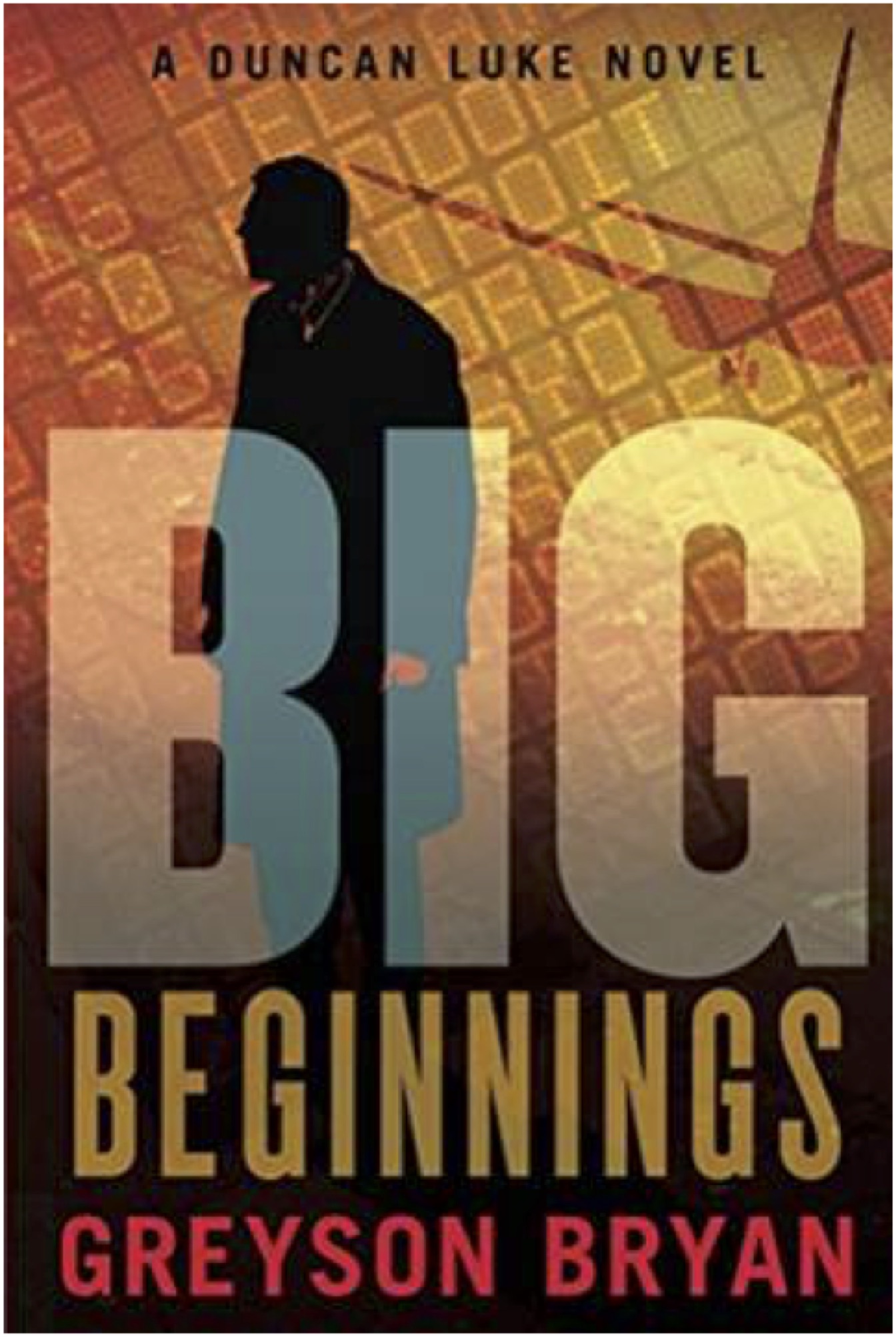 WHAT OTHERS ARE SAYING ABOUT BIG: Beginnings:
"What if you could read a book that had the page-turning pace of a Grisham novel but with the intricacies and international complications of a Le Carre? Well, look no further. Greyson Bryan's BIG: Beginnings is an international thriller with complex, compelling characters and surprises around every turn."
—Richard Kletter, film and tv writer and adjunct professor at USC's School of Cinematic Arts
"I found myself turning the pages quickly and rooting for this cast of strange bedfellows as they are forced to pivot (on more than one continent) to find creative solutions to unexpected circumstances upending their personal and professional lives. The action in this legal thriller is lively; the subplots intriguing."
—Mary E. Malone
"Move over Scott Turow, so long John Grisham, welcome Greyson Bryan! In protagonist Duncan Luke, Mr. Bryan has finally given readers an attorney we can root for. BIG is best described as an international business thriller—I am not sure if the genre existed before, but it certainly does now! Most impressively, Bryan proves that he doesn't need whiz bang espionage technology, superhuman operatives or a countdown to Armageddon to keep us on the edge of our seats."
—E.R. Elias
When:
6:00PM - 7:30PM Wed 7 Dec 2016 ( Timezone: Pacific )

Where:
O'Melveny & Myers - Century City Office
1999 Avenue of the Stars 9th Floor
Los Angeles, CA 90067 USA
[ Get Directions ]
Please register by Monday, December 5.
Cost:
$15 fee for refreshments and a signed copy of BIG: Beginnings
Check In:
Check in with the security desk in the lobby.
Parking:
Parking available in the Century City Mall.
Questions? Please email:
Ethan Brown '96, ethan@bnsklaw.com